What is Books on Wheels?
Books on wheels is a service that brings the collection of the McBride Memorial Library to people who cannot visit the library. Books on Wheels makes regular visits to assisted living and nursing homes; age, ability, and income-based apartments; and private homes on a regular basis. Items available include fiction and non-fiction, large print books, books on CD, and regular print books.
What is the cost?
There is no cost for eligible patrons.
Who is eligible for the service?
Eligible patrons include residents of Berwick Borough, Briar Creek Borough, Briar Creek Township, Nescopeck Borough, and Salem Township who cannot get to the library due to illness, injury or disability. This consists of the temporarily homebound as well.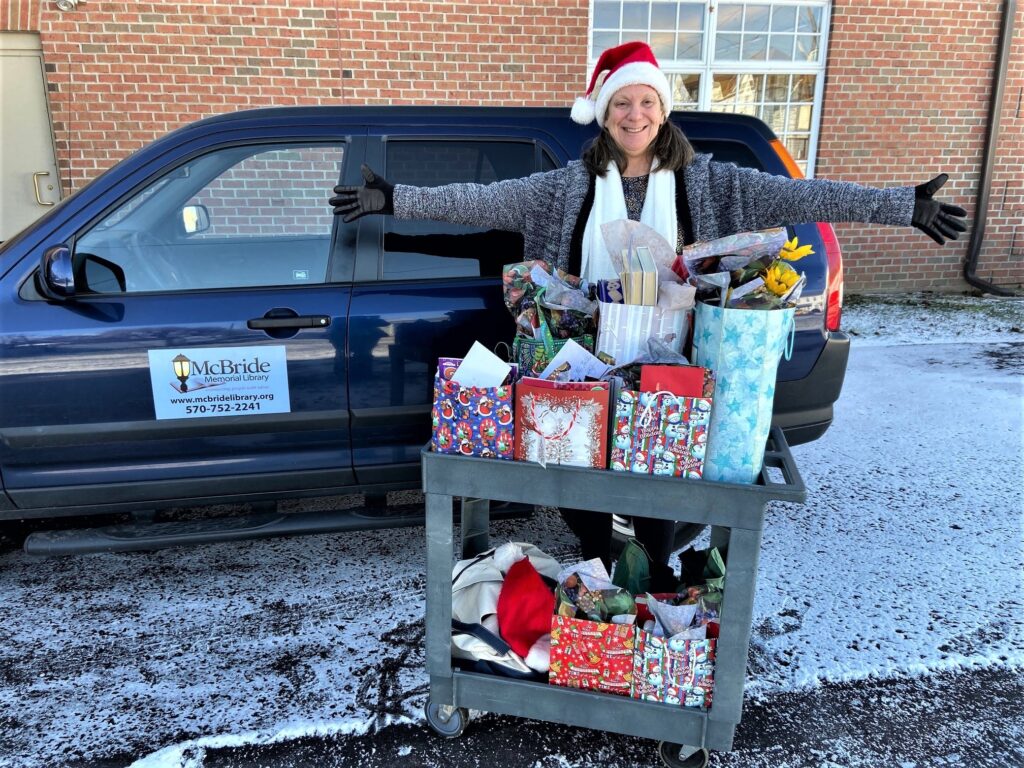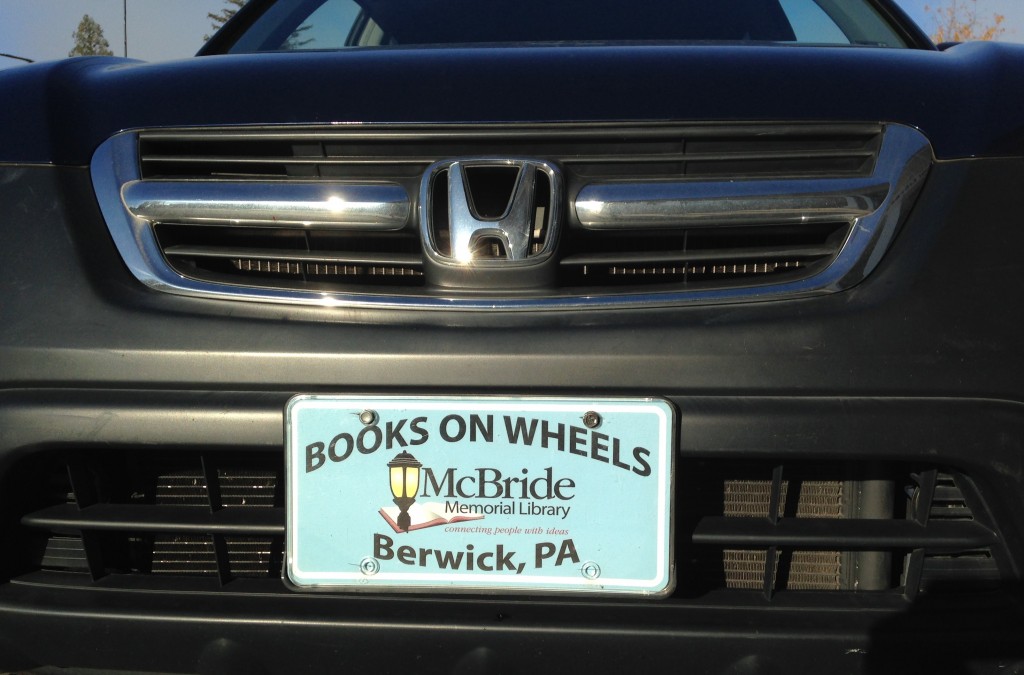 How long may I keep materials?
The individual and our Books on Wheels staff will set up a schedule that works for the patron. Normally we schedule visits every two weeks and most materials may be renewed at the next visit if necessary.
How does it work?
A staff member will deliver books and other items to a home or organization on a regular basis.
What is available?
Regular print and large print adult books, fiction and non-fiction, and books on CD. Staff can also show interested patrons online resources. Ask about Libby for ebooks!
How soon will I get the items?
Our Books on Wheels Coordinator will discuss eligibility and schedules at the time of registration. Occasionally there is a waiting list for this popular service!
How do I sign up?
To request Books on Wheels service please contact the Books on Wheels Coordinator, Jeannie Murray at 570-752-2241 ext. 205 or jeanniem@mcbridelibrary.org
What are the current locations visited by Books on Wheels?
Celebration Villa of Berwick
GlenBrook Rehabilitation & Healthcare Center
Monroe Estates
Rosewood Apartments
Evan Owen Apartments
Spring Garden Terrace Apartments
Individual Residences